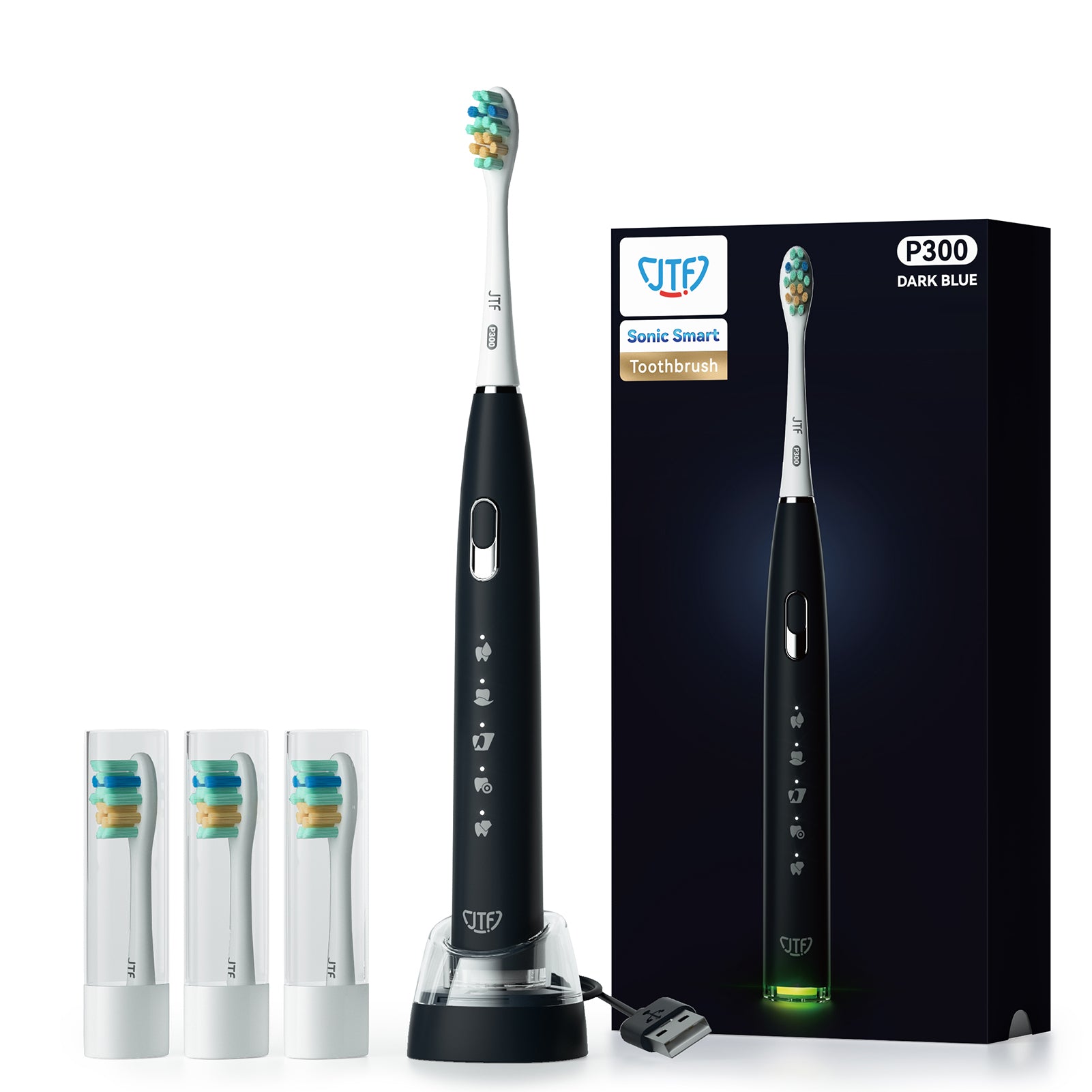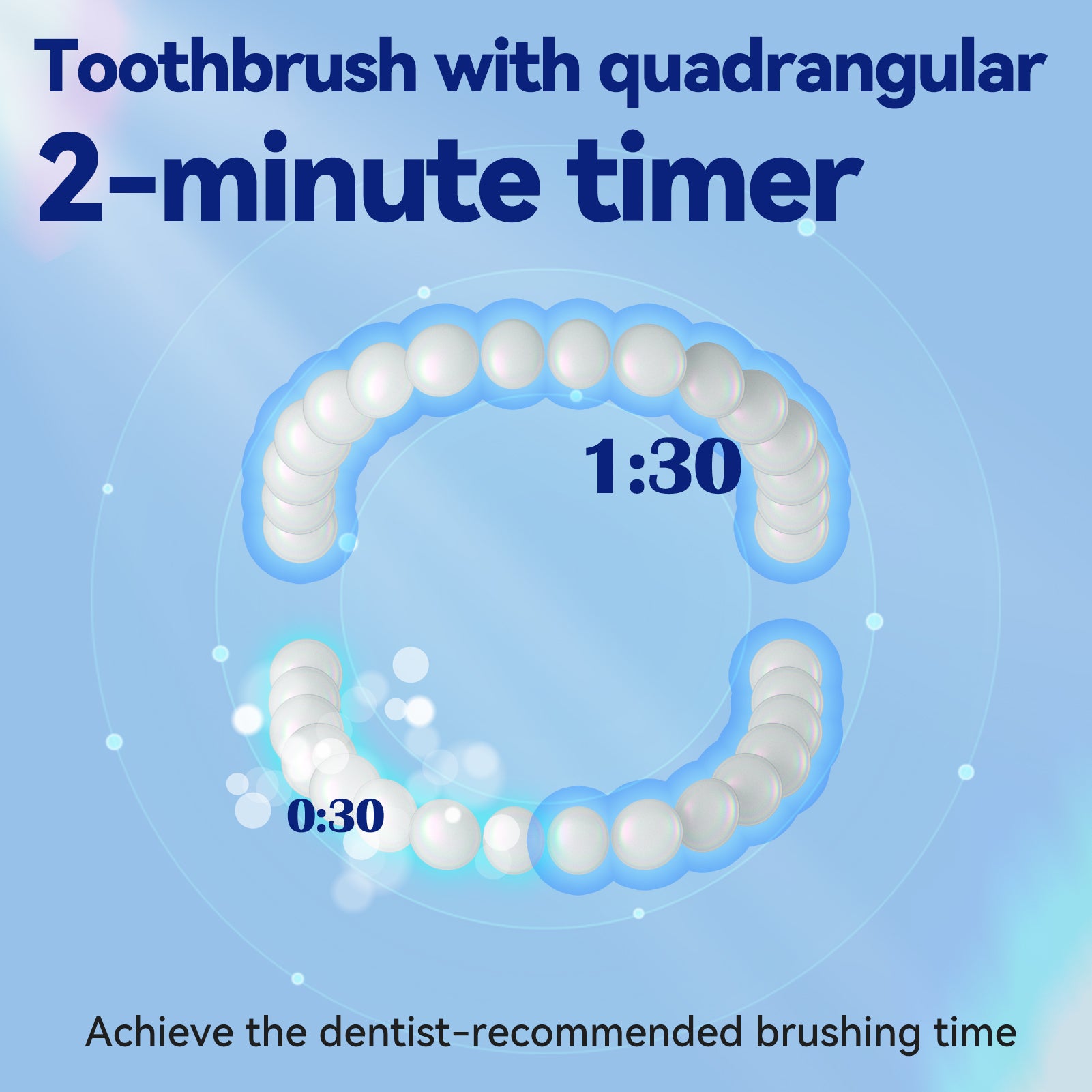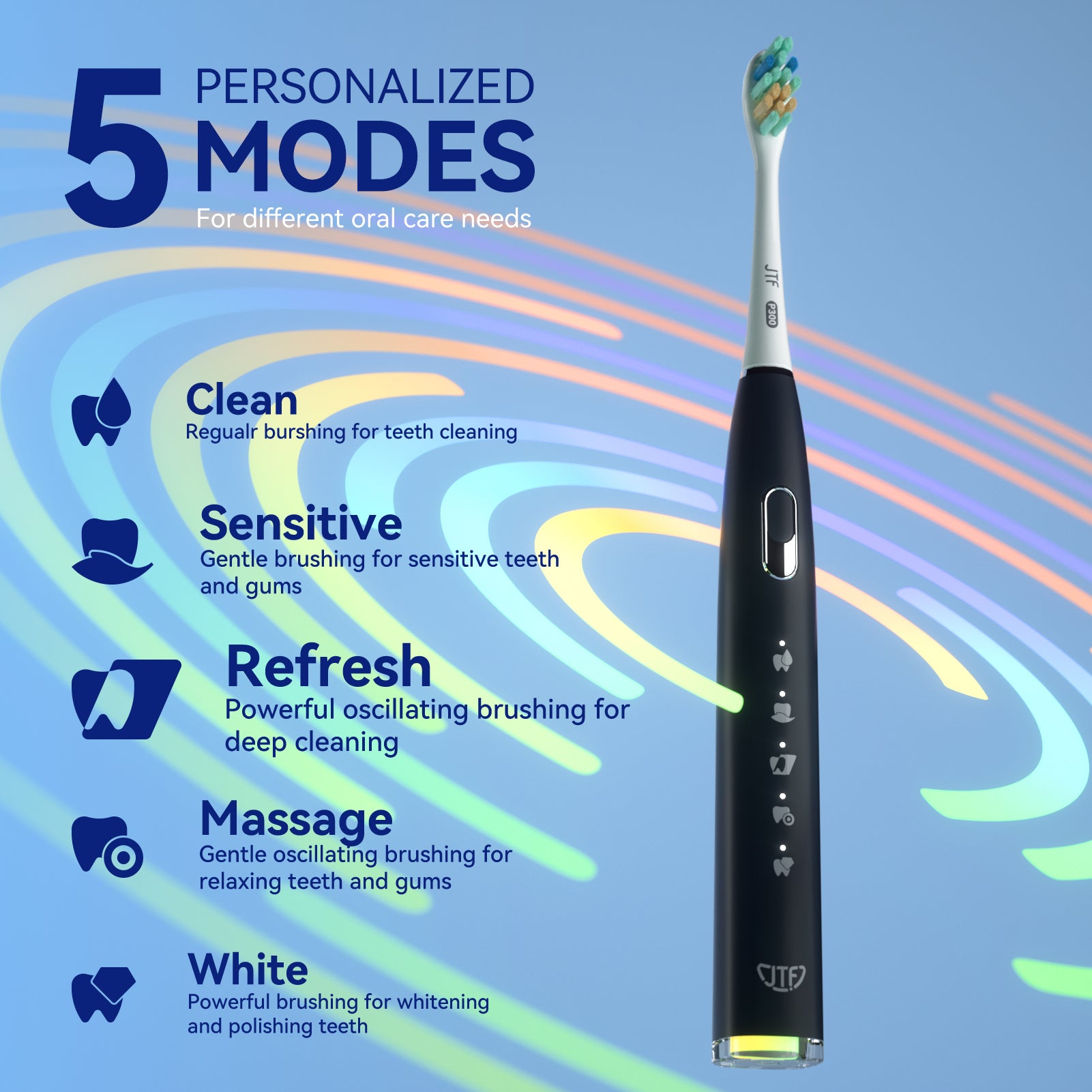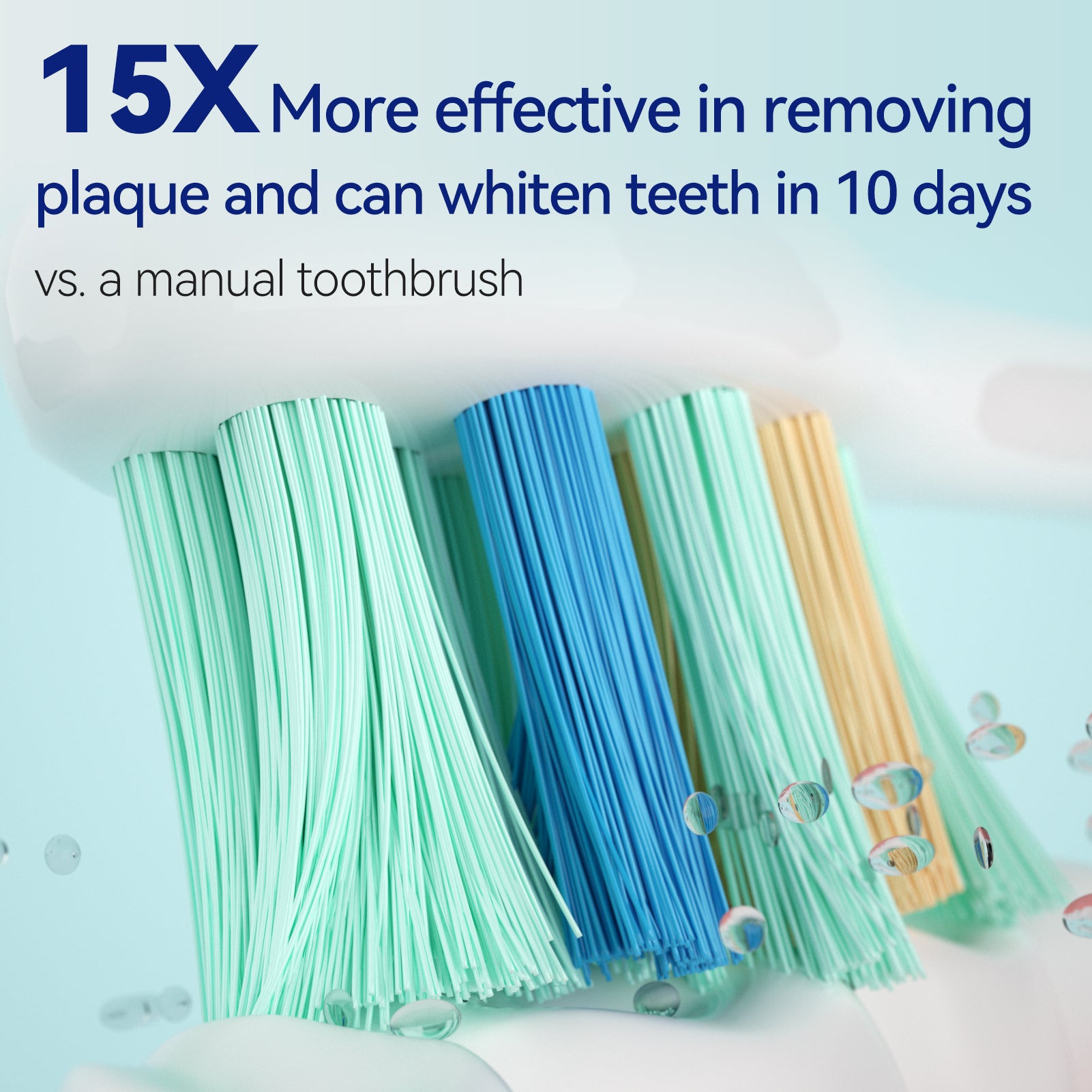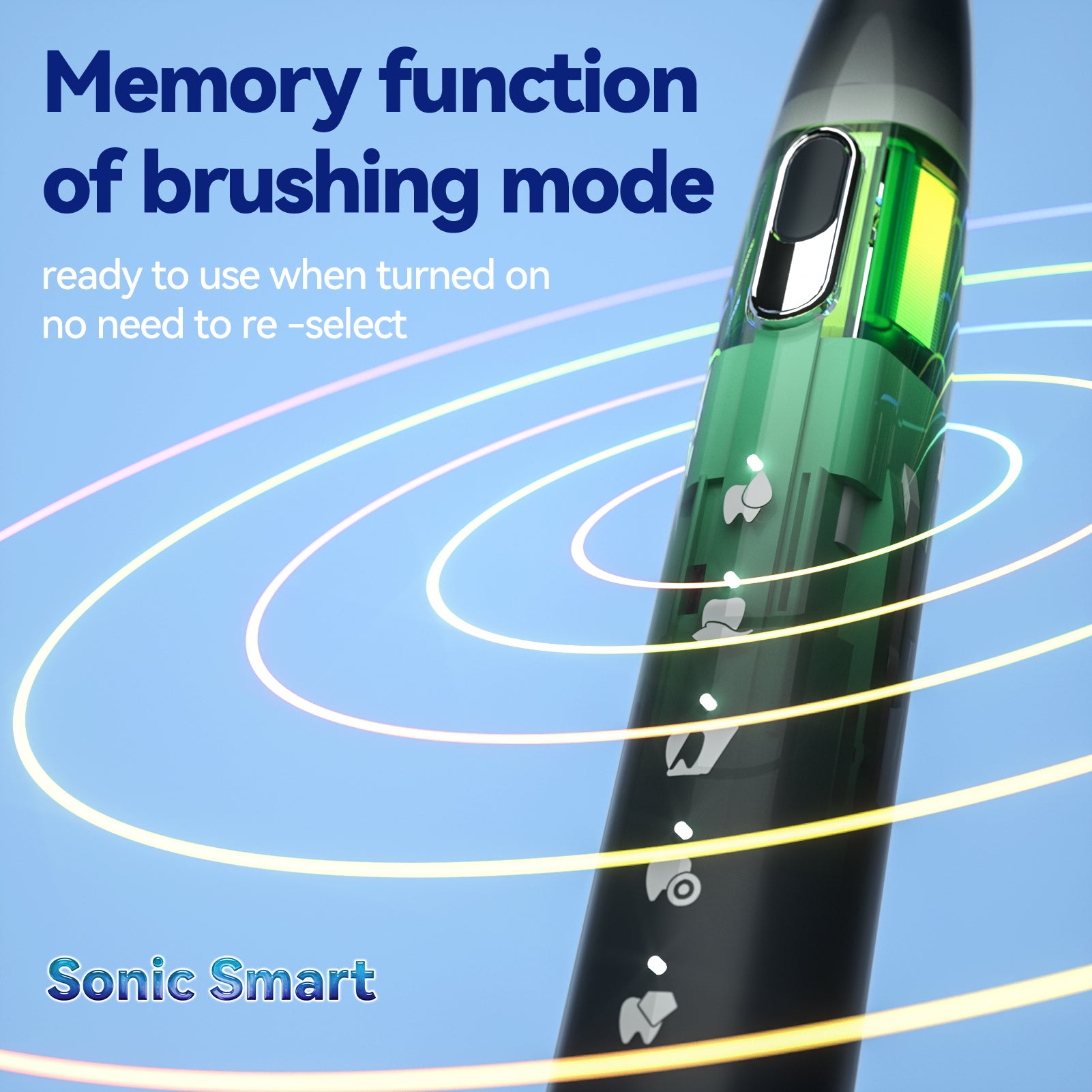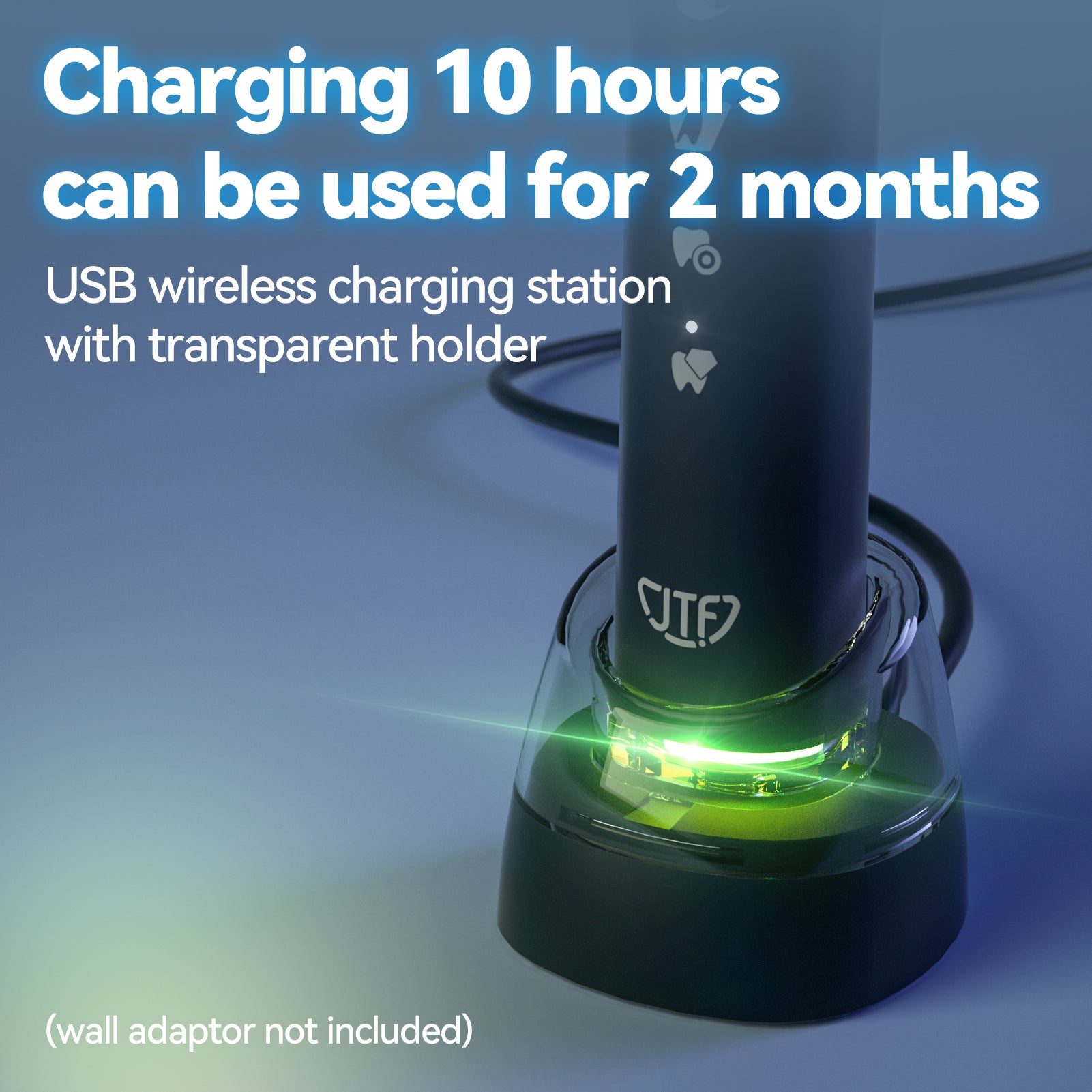 JTF P300 Black Electric Toothbrush
Sale price
$59.99
Regular price
Fast Delivery & ETA:Dec 07 - Dec 11

24 Months Official Warranty: Easy Returns & Exchanges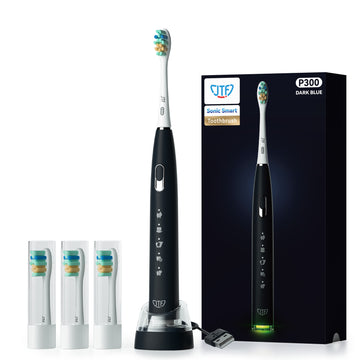 JTF P300 Black Electric Toothbrush
Sale price
$59.99
Regular price
PRODUCT DESCRIPTION
24-MONTH WARRANTY
FREE SHIPPING
REVIEWS
Product Description




15 Plus Effective Cleaning Than Manual Toothbrush from Electric

Toothbrushes!

Our P300 sonic electric toothbrushes adults are designed with magnetic suspension motor, equip with 48,000 brush head movements per minute, (Swinging left and right for one movement), compared with a manual toothbrush, this electric toothbrush is more effiective and reliable fight tartar and tooth stains. After using this for a period of time, we can see and feel a good difference in our teeth and gums.

4 Brush Heads Last For 1Year

JTF P300 electric toothbrush replacement comes with 3 replacement ,replace it every 3 months, these can last for 1 year.Meet most of people daily use ~
And, if the attached brush heads of the JTF rechargeable sonic toothbrush run out, you can also please see the below picture about our replacement brush heads.

Why Choosing JTF Electric Toothbrush?

What's Your Got?

1* Electric Toothbrush Handle
1* Charging Stand(CHARGING PLUG EXCLUDES)
1* User Manual
4*Brush Heads(Each of them with plastic cover)

Colour: Black

Age Range: This electric toothbrush for teens, juniors, and adult

5 Modes Sonic Electric Toothbrush

Clean:Daily teeth cleaning
Sensitive:Lightly brushing for sensitive teeth and gums
Refresh:Powerful brushing for deep cleaning
Massage:Gentle brushing for relaxing teeth and gums.
White:Whiten and polish teeth

10H Charging for 60 Days Using

When it is charging, the breathing light at the bottom will change accordingly.
The built-in rechargeable battery is fully charged for almost 10 hours. Once this adult's electric toothbrush is fully charged, you can use it for up to 60 days. (Usage time is based on usage frequency)
Charging methods are supporting Power bank, PC, and Charging base...

IPX7 Waterproof

JTF P300 electric toothbrush is IPX7 waterproof and can also be brushing under running water.
The bottom of the handle is nicely sealed. Never worry about the water that will trouble the sonic toothbrushes during use or placement.

Snoic Smart


Ready to use when turned on no need to re-select
And, it also has the 30 seconds per quadrant alert: top right, top left, bottom left, and bottom right to ensure one brushes for 2 minutes.
We are confident of the quality of our products and offer 24 month Warranty( only for official website orders)
The time frame of an order delivery is divided into two parts:
Processing time: 1-2 working days
Shipping time: 3-7 workingdays